Skip to Content
Teeth Whitening for Beaumont, AB Residents
If you suffer from stained or discolored teeth, you can enjoy the sparkling benefits of teeth whitening at the Beaumont, AB dentistry practice of Beaumont Smiles Dental. Yellowed and discolored teeth can be corrected by this cosmetic procedure. It lightens the shade of the surface of your teeth for a whiter, brighter look. You can trust the caring and knowledgeable staff at our office to provide stellar dental service in a relaxed environment. And with different strengths of whitening agent, we can tailor the results to your needs and preferences. We can bring your yellowed teeth back toward a healthier shade, or we can transform your dingy grin to a Hollywood-flashy smile.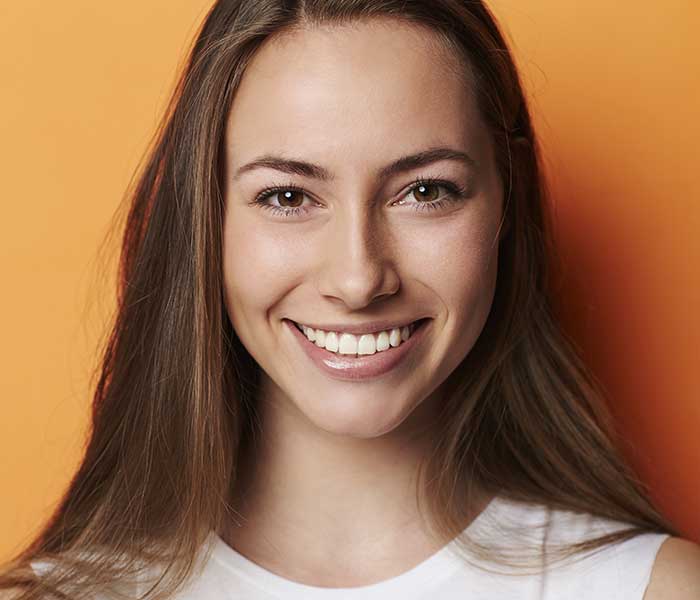 The Process of Teeth Whitening
Letting a professional whiten your teeth at the dentist's office ensures much better results than at-home bleaching kits. When you visit our family dentistry office for teeth whitening, we will discuss your desired results and advise you on the most appropriate treatment. There are various strengths to the formula that can lighten your teeth up to several shades during your treatment. Cavities are a concern when it comes to whitening. The bleaching gel can damage your teeth further if it gets into a cavity. Because of this, we will always check your teeth for signs of decay or damage before starting. When we apply the bleaching gel, you don't have to worry about pain or discomfort as it works.
Maintaining Your Bright Smile
After you've achieved the desired shade for your teeth, you need to maintain it at home. Your dentist at Beaumont Smiles Dental will inform you of proper preventative and maintenance routines to preserve your new whiter teeth. Bleaching the teeth isn't an option for some people, but we can discuss alternative strategies with you. We want you to have the stellar smile you desire, and our cosmetic dentistry services can help you get it. If you'd like to discuss your options and get started on enhancing your pearly whites, call us today!
Visit Beaumont Smiles Dental in Beaumont, AB