Skip to Content
Preventative Dentistry for Beaumont, AB's Oral Health
Beaumont Smiles Dental encourages you to keep up on your regular visits to the dentist for the best possible oral health. The preventative care that Beaumont, AB patients of all ages receive at our practice is crucial to maintaining a pain-free, fully functional set of teeth and gums. During a checkup, we'll remove harmful plaque, assess your mouth for any damage or diseases, and keep you educated about good oral hygiene. Preventative care makes sure your teeth stay healthy, and it keeps small problems from developing into painful, expensive issues.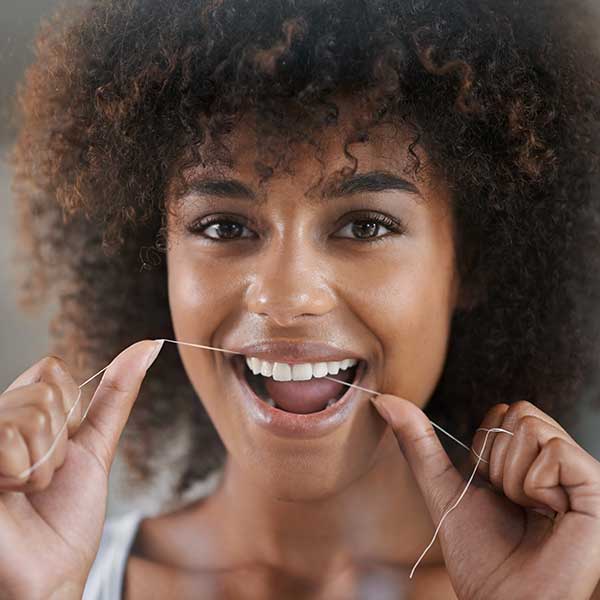 The Service of Preventative Dentistry
Preventative care includes a vast assortment of treatments to preserve the health of your teeth, gums, and oral cavities. During any of these services, the dentist is checking for signs of disease or other deep issues and treating them before they result in serious consequences. Our list of preventative care procedures available for patients includes:
Oral Exam – An oral exam allows the dentist to survey your oral cavity, checking on the teeth, gums, tongue, and surrounding tissue to identify any problems, such as cavities or gum disease, so we can treat it and prevent minor issues from growing into severe conditions.
Teeth Cleaning – Cleaning your teeth regularly at the dentist's office is vital to preventing plaque buildup, warding off issues like decay and infection, and promoting strong, healthy teeth.
Periodontal Disease Prevention – Patients with periodontal disease often have complaints of bad breath all the time, loose teeth, and bleeding gums when they brush and floss. We'll correct the damage before it develops into more serious issues.
Deep Cleaning – Deep cleaning removes plaque that's built up over the year, even for patients who faithful and diligent to their normal dental hygiene routine.
X-rays – X-rays are a necessary part of examining your teeth, giving dentists an impression of the inside of your teeth, under the gums, and in your jawbone.
Schedule Care for Your Oral Health
For premium dental care in Beaumont, AB, visit Beaumont Smiles Dental to receive dentistry for the whole family. We look forward to helping you attain your best smile with comprehensive general and cosmetic services. If you have any questions or would like to get started treating oral health, give us a call today!
Visit Beaumont Smiles Dental in Beaumont, AB